RECOVERY SERVICES
Full Spectrum Infrared Sauna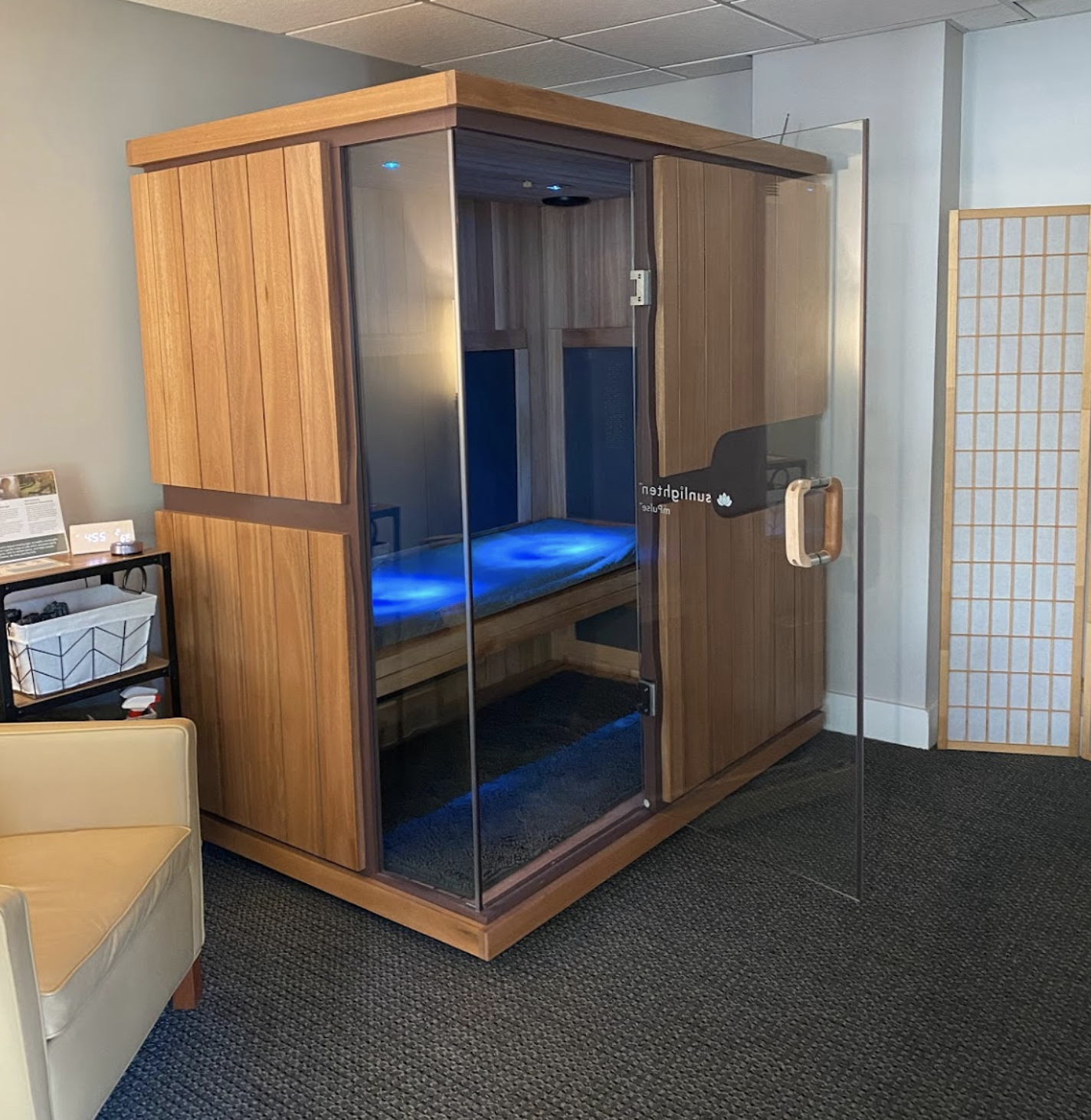 What is an Infrared Sauna?

Infrared light (experienced as heat) is the invisible part of the sun's spectrum with the ability to penetrate human tissue, giving a soothing, natural warmth. It is naturally occurring from the sun and is the basis for SunlightenTM sauna therapy.  Sunlighten Solocarbon® infrared technology is therapeutic because it is 95-99% efficient at heating the body directly rather than simply heating the air. It works to raise the core body temperature to produce a deep, detoxifying sweat at the cellular level where the majority of toxins reside.

Infrared Saunas vs. Traditional and is it safe?

Sunlighten saunas use infrared heat instead of hot rocks or steam used in traditional saunas. Traditional saunas heat the air at extremely high temperatures which can make the experience unbearably hot and difficult to breathe. Because infrared heats the body directly instead of simply heating the air, infrared saunas are seven times more effective for detoxification. In a Sunlighten sauna, you will experience the deepest, most detoxifying sweat of your life.

What is Full Spectrum Infrared Therapy?

Sunlighten, is the only patented Solocarbon 3-in-1®  full spectrum infrared sauna on the market that provides all three infrared wavelengths in one place and customizable to each user.


Near infrared (NIR) is the shortest infrared wavelength.  Scientific research shows that when delivered at the vital wavelength of 880nm, without extreme heat or light, NIR promotes skin renewal, cell health, wound healing, and tissue growth.
Mid infrared (MIR) is a slightly longer wavelength that can penetrate deeper into the body's soft tissue assisting with increased circulation, accelerated healing and reduced inflammation.
Far infrared (FIR) is the longest wavelength offering the deepest penetration into the body at the cellular level. The goal of far infrared is to create a hyperthermia effect by raising your core body temperature. At this deep cellular level, infrared helps cells to vibrate and purge toxins through your sweat. Sweating helps to expel heavy metals, pesticides and environmental toxins.




In addition to the benefits of full-spectrum Infrared Therapy, our sauna offers Chromotherapy as well.  Chromotherapy is the science of using color to adjust body vibrations to frequencies that result in health and harmony. Each color possesses frequencies of a specific vibration, and each vibration is related to different physical symptoms.

Natural sunlight can be broken down into a spectrum of seven colors.  Color therapy uses this spectrum and works on various energy points to help balance your body via the full spectrum of visible light.


Each Color of Light Addresses a Distinct Need in the Body:


Red |

 

Is believed to increase the pulse, raise blood pressure and increase the rate of breathing. Red would be applied to support circulatory and nervous functions.

Pink |

 

Activates and eliminates impurities in the blood stream.

Strong Pink |

 

Acts as a cleanser, strengthening veins and arteries.

Orange |

 

Is a mixture of red and yellow.  Activating and eliminating localized fat. Assists with asthma and bronchitis.

Strong Yellow |

 

Strengthens the body and activates internal tissues.

Yellow |

 

Has been used to purify the skin, help with indigestion, strengthen the nervous system, treat glandular diseases, hepatitis and lymphatic disorders and assist metabolism.

Green |

 

A color associated with harmony, provides a neutral, positive calming effect.

Strong Green |

 

Provides anti-infectious, anti-septic and regenerative stimulation.

Blue |

 

Promotes relaxation and calm. Blue exhibits tranquilizing qualities often used to relieve headaches and migraines, colds, stress, nervous tension, rheumatism, stomach pains, muscle cramps and liver disorders.  Blue is thought to have a positive effect on all kinds of pain.

Strong Blue |

 

Lubricates joints, helps address stress, nervous tension and infections.

Indigo |

 

Is used to address conditions involving the eyes, ears and nose. It has a calming, sedative effect.

Violet |

 

Is used to calm the nervous system, soothe organs and relax muscles.  Violet has meditative qualities and is often used to treat conditions of  the lymphatic system and spleen, as well as urinary disorders and psychosis.

What is the LumiNIR Light Wand?

Use our LumiNIR Light Wand for more targeted light therapy. We have 4 Attachments for more precise results:


Red Light:

Fights Aging, Stimulates Collagen Production, Reduces Appearance of Wrinkles, Improves Skin Tone & Firmness and Increases Circulation.

Blue Light:

Clears Stubborn Pimples, Minimizes Future Breakouts, Reduces the Appearance of Acne Scars & Improves Skin Texture.

Near Infrared Light:

Accelerates Muscle Recovery, Reduces Inflammation, Relieves Muscle and Joint Pain, Stimulates Tissue Growth & Speeds Wound Healing

NIR + Red Light:

The benefits of both at the same time!
How does it help?
Clients who use our Sauna report experiencing a positive impact on their overall health goals and daily lives such as:
Experience the purest form of relaxation and stress-reduction.

A Sunlighten Infrared Sauna generates a sweat that is 7x more detoxifying than a traditional sauna. Researchers have long known that toxic substances, including heavy metals, are eliminated from the body through sweat. Therefore, the more you can safely sweat (while maintaining proper hydration), the greater quantity of toxins will be released from your body. Infrared sauna usage is one of the most effective methods of inducing a detoxifying sweat.

Studies have shown a 30 minute infrared sauna session can burn up to 600 calories.

Sunlighten Solocarbon® heaters have been clinically shown to reduce both systolic and diastolic blood pressure.

One of the most compelling reasons to use an infrared sauna is the natural pain relief associated with its use. Sunlighten saunas work by penetrating joints, muscles and tissues, increasing circulation and speeding oxygen flow. By reducing soreness on nerve endings, infrared heat reduces muscle spasms and helps the body heal itself naturally. For years, doctors have recommended Sunlighten saunas because of proven relief from sports injury, constant fatigue, fibromyalgia, joint pain/stiffness and other chronic pain conditions such as arthritis and Lyme disease with continuous use of infrared heat therapy.

The skin's appearance improves as pores open from the deeper sweat induced by infrared therapy.

Stay healthy with the natural preventative properties of exclusive LED near infrared heating technology, which aids in cell health, muscle recovery, and overall immunity defense.

Advanced LED near infrared technology has the unique ability to heal wounds faster and minimize scarring.

Other amazing benefits of light therapy include: skin purification, improved immune system, reduced inflammation and reduced blood pressure.
30min Sauna Packages
5 sessions – $130 ($26/session)
10 sessions – $240 ($24/session)
20 sessions – $400 ($20/session)
FIND THE RIGHT TREATMENT PLAN FOR YOU
Other Recovery Services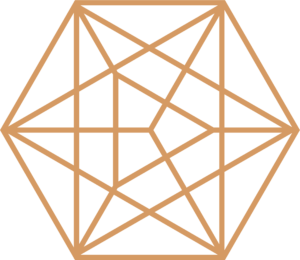 Need a rental?
Bring one of our rental machines home with you to continue care and healing in the comfort of your own home.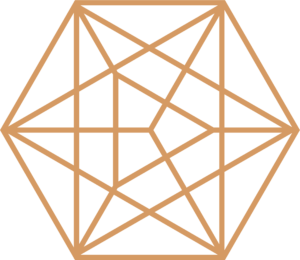 Raves from our clients
"First time here, nice place! Sauna was a box in a room with different settings, depending on what you want out of it. Cold shower after and I was invigorated."
"The most beautiful sauna I've ever been to! There's a rug on the floor inside the sauna and a cushion on the bench — max luxe. The space is quiet and serene. 10/10! Great infrared sauna set up! Very nice place and staff. Would highly recommend for anyone looking for a "go to" infrared spot. They do have other wellness services here as well."
"Such a peaceful infrared sauna experience! They have spotify and color changing lights in the sauna. They also provide towels and a charcoal towel for toxins released during the session."
"Really well designed space. Spacious sauna big enough for two. Loved being able to rinse off after and the little touches like the moisture wicking towel."
"I had lots of brain fog after COVID. My brain MRI showed white matter disease & I wasn't sure I was going to be able to continue with nursing school. My functional medicine doctor recommended CranioSacral Therapy & the Brain Injury Circuit at Recovery Lounge and Spa. Now, I do NeurOptimal® before each test and pass with flying colors. The sauna is helping relieve my Lupus Symptoms & helping detox all the bad stuff from COVID & Lupus Meds. I have my energy back and I'm not as foggy."
"The infrared sauna and grounding mat are fabulous. Plus you can get lymphatic massage and craniosacral therapy all in one place, all of the providers are excellent at understanding your needs and very good at what they do. I have tried many wellness providers and this is the best in the area."
"The sauna is helping relieve my Lupus symptoms. Recovery Lounge & Spa is helping me detox all the bad stuff from COVID and my Lupus medication. I have my energy back and I'm not as foggy."
"All of the modalities offered here such as the sauna, mat and foot detox have been very helpful. My liver loves the detox!"
"Recovery Lounge & Spa has the nicest Infrared Sauna in town, without a doubt."