RECOVERY SERVICES
PEMF Therapy With Far Infrared
We are the 1st and only retail & rental distributor of iMRS Prime PEMF Systems in Denver.



PEMF stands for Pulsed Electromagnetic Field. 

Electromagnetic fields pass through the body and directly into our cells, causing a reaction within the cellular structure. Electromagnetic fields surround us all the time from cell phones and wifi to bluetooth and fluorescent lighting. But, before the smart device revolution, our bodies were predominantly exposed to electromagnetic fields from the earth. 

The electromagnetic frequency of the earth fluctuates slightly around the globe, depending on elements such as seasons, and solar activity, but remains predominantly at 7.83 Hz. PEMF devices are intended to stimulate cells with healthy PEMFs to restore energy and return them to homeostasis (balanced function). This is important for injured tissue, inflammation, and fatigue. Different manufacturers utilize various waveforms, frequencies and intensities to achieve desired results.

How is the iMRS System different from other PEMF devices?

At Recovery Lounge & Spa, we use the most up-to-date iMRS Prime PEMF System. We chose this system for you, specifically because of the waveform, frequency, resonance & intensities that it uses. It also has the ability to target the functions of different organs as they relate to the Organ Clock used in Traditional Chinese Medicine (TCM).





The iMRS Prime is the only Certified Medical PEMF Device for clinical and home use.





iMRS Prime is also the only PEMF device on the market that

uses a Triple Sawtooth waveform to deliver PEMF at 7.83Hz, matching the earth's frequency.

The reason this is important is because all life on earth resonates at

7.83Hz

and your cellular structures are most balanced here.

H

ealing occurs most rapidly when

PEMF is delivered

at this frequency & waveform. 





The iMRS

uses this frequency & waveform to deliver PEMF because it has been

proven in studies conducted by NASA to stimulate the cell walls and promote healing. Additional studies have contributed to the design of iMRS so you are receiving the most powerful pulsed electromagnetic field for your cells to promote repair and prevent cellular membrane fatigue.

 




 




When you lay on the iMRS Prime mat or the pad is placed on a specific area, pulsed electromagnetic frequencies will begin harmonizing & energizing your cells through inductive resonance. This is similar to how your cell phone or other device is charged on a charging mat. Once the device is placed on the mat, the mat sends out a frequency that stimulates the ions in the battery to spin at a specific rate, thus returning to a charged state. This is what happens to the cells in your body.

What's Special about iMRS Prime?




With iMRS Prime,

you are receiving the most powerful PEMF to energize your cells, promote cellular repair and prevent cellular membrane fatigue. With this system, energy is gently yet efficiently restored within the cells.




The NEW iMRS Prime combines low-pulsed electromagnetic waves (PEMF) and Far Infrared (FIR – roughly between 3 and 14 Microns) simultaneously for a therapeutic experience that is truly one of a kind. – "It literally feels like floating on a raft on a calm lake!"





Our iMRS Prime System can also deliver a PEMF experience that is 100% customized to your body, utilizing a pulse oximeter to monitor your blood oxygen levels and heart-rate variability in real time. Throughout your session, the system will monitor & adjust the intensity of PEMF being delivered to improve your heart-rate variability.





We also have the capability to safely target specific areas with smaller pads at higher intensity frequencies that are beneficial for applications such as bone healing, surgery recovery & healing injuries.





For the Ultimate relaxation experience, add Brainwave Entrainment with light and sound, matching your PEMF frequencies – a Holistic therapy for the human brain! Exagon Brainwave Entrainment by iMRS Prime uses Photic, chromatic and audible BrainWave Entrainment combined in one single system.

Is PEMF Therapy Dangerous?




PEMF therapy is not dangerous in itself. There are conditions for which individuals should NOT use PEMF therapy.

Use of the iMRS Prime system is contraindicated for the following conditions:

Pregnancy

Epilepsy

Electronic implants such as pacemakers or insulin pumps (with the exception of approval by the consulting physician)

The iMRS Prime System may only be used with the approval of a health care practitioner and under medical supervision under the following conditions: 

Presence of tumors

Serious cardiac arrhythmia

Acute attacks of hyperthyroidism

Extreme sensitivity to electromagnetic radiation

Disclaimer:

The iMRS® Systems are listed and regulated by the FDA and by Health Canada. However, these systems are not intended to diagnose, cure, treat, mitigate or prevent any particular disease.

Is PEMF therapy safe for cancer?




We recommend that you clear using the iMRS Prime PEMF mat with your doctor before scheduling your appointment.

What frequency do electronics in my home emit?

Your laptop is one of the lower emitting frequencies at about 50Hz, and your cell phone can emit between 800-1000 MHz (significantly higher). Consider though, when you use your laptop with BluetoothⓇ technology it goes up to 2.4 GHz (the frequency of BluetoothⓇ).

This is important to note because your body is surrounded by these higher frequencies. While there is still debate as to the effects it has on the body from continuous exposure, it has been shown that cellular repair diminishes when vibrating at higher rates.
Learn more here
How does it help?
Clients who use our PEMF mats report experiencing a positive impact on their overall health goals and daily lives such as:


Decrease in Pain
Decrease in Stress
Decrease in Inflammation
Stimulation of the Anti-inflammatory Response
Increase in Athletic Performance
Faster Recovery Time
Maintain Bone Growth and Support in Bone Healing
Promote Better Circulation
Synchronization of Biorhythms, and Better Sleep
Increased Focus and Clarity
Current

Specials
Monthly Deals & Sales Promotions
We have new monthly promos for PEMF released by the manufacturer each month. Looking for amazing deals? Be sure to follow us on Facebook to stay in the know.
VIP Membership | $495/month
Includes:

– Unlimited Use of Sauna, PEMF Therapy, Foot Detox, & Neurofeedback (up to 45min per service per day) plus 1 x 60min Service per month including: PEMF, Sauna, Massage or CranioSacral Therapy.




Sign up today for $100 of your 1st Month
FIND THE RIGHT TREATMENT PLAN FOR YOU
Other Recovery Services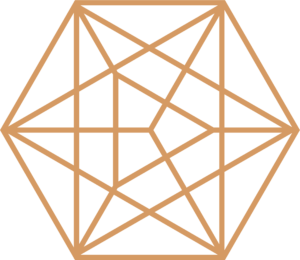 Need a rental or wanting to purchase a PEMF mat for your home or office?
Bring one of our rental machines home with you to continue care and healing in the comfort of your own home. After you fill out the form, our team will reach out to you directly. During our consultation, we can help you identify exactly which equipment will best suite your needs and the best strategy to support your healing process in the comfort of your own home.  We will be there with you every step of the way.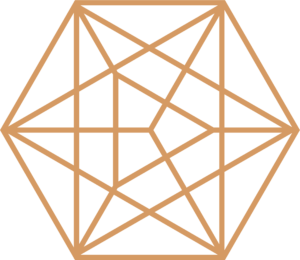 Raves from our clients
"All of the modalities offered here such as the sauna, mat and foot detox have been very helpful. My liver loves the detox!"
"By using PEMF, my varicose veins are almost completely gone!" 
"I can feel the PEMF Mat bring my organs back online after ChemoTherapy. It's been life changing."
"I am a Vietnam veteran with intense PTSD. Recovery's PEMF Mat is like a brief vacation that allows me to fell rested, relaxed & at peace."