RECOVERY SERVICES
CranioSacral Therapy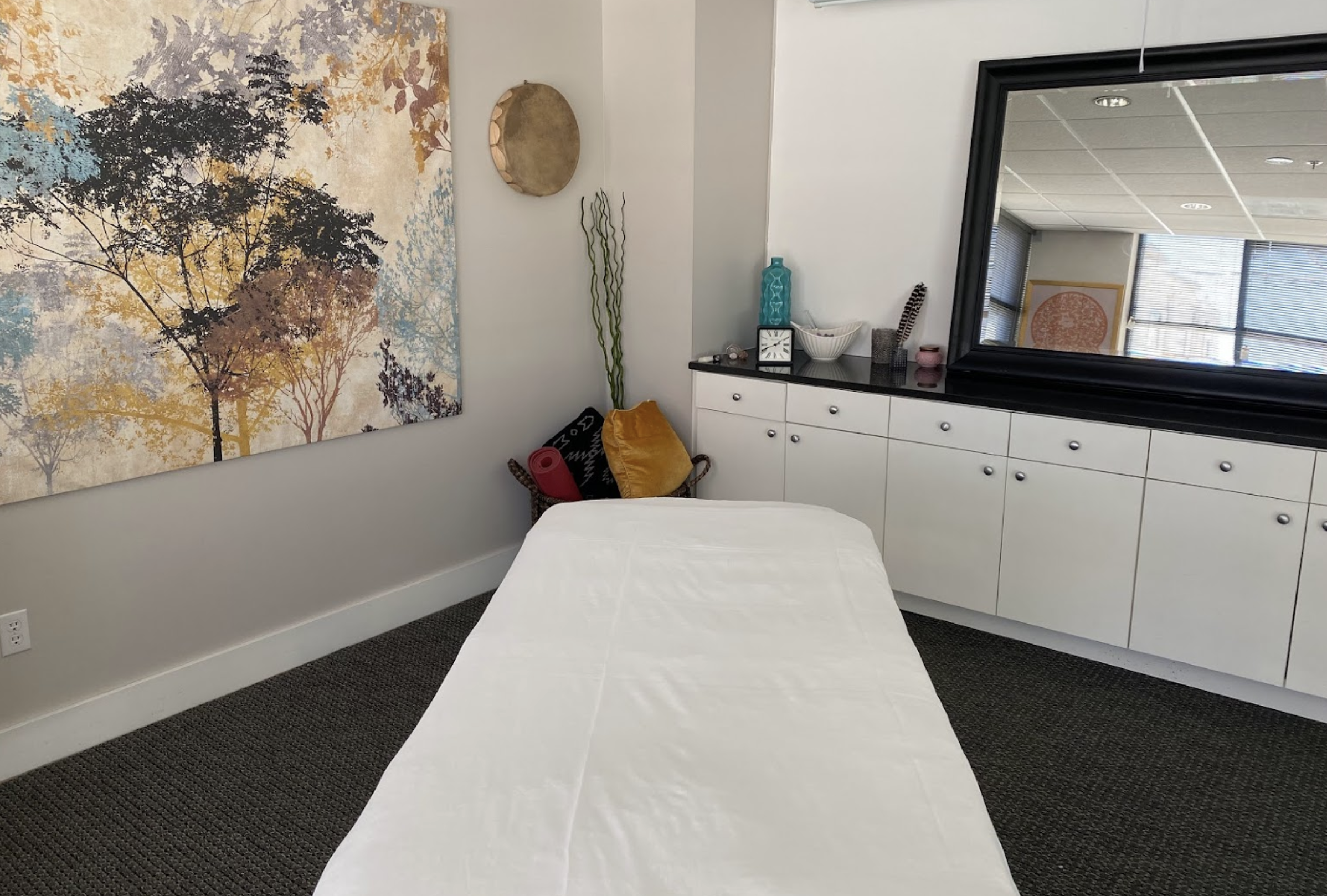 What is a CranioSacral Therapy?
CranioSacral Therapy is a gentle & non-invasive style of bodywork that has very powerful effects on the body & nervous system.

Anatomically, the craniosacral system (CSS) is the deepest layer of the fascial system, a continuous network of connective tissue surrounding every structure of the body. The CranioSacral System is the physiological system that circulates cerebral spinal fluid and supports a well-functioning nervous system.

With less than 5 grams of pressure, the practitioner palpates the craniosacral system, identifying and releasing restriction or tension patterns in the system. It is different than nearly every other form of manual therapy in that the therapist does not direct the session. The therapist follows the direction and unwinding of the tissues in the craniosacral system.

CranioSacral Therapy is a deep form of listening and enhances the body's own internal process of healing. Biological organisms are in a constant state of attempting to maintain wholeness and homeostasis. Sometimes injury, chronic stress or trauma (physical or emotional) get in the way. CranioSacral Therapy is like a deep reset for the entire nervous system, releasing pain and tension while providing a deep sense of calm in the mind and body.
Cranio Sacral Therapy for all stages of life
​CranioSacral Therapy is increasingly used as a preventive health measure for its ability to bolster resistance to disease and improve functioning in all body systems.  It is also effective as holistic complimentary healthcare for a wide range of challenges including:



Migraine Headaches

Chronic Neck and Back Pain

Traumatic Brain and Spinal Cord Injuries

Stress and Tension-Related Problems

Fibromyalgia and other Connective-Tissue Disorders

Temporomandibular Joint Syndrome (TMJ)

Neurovascular & Immune Disorders​

Chronic Fatigue

Post-Traumatic Stress Disorder

Post-Surgical Dysfunction

Motor-Coordination Impairments​

Autism

Learning Disabilities

Emotional Difficulties

Central Nervous System Disorders

Scoliosis

Orthopedic Problems

Breastfeeding & Latch Issues, Colic & Reflux
FIND THE RIGHT TREATMENT PLAN FOR YOU
Other Recovery Services
Raves from our clients
"I had lots of brain fog after COVID. My brain MRI showed white matter disease & I wasn't sure I was going to be able to continue with nursing school. My functional medicine doctor recommended CranioSacral Therapy & the Brain Injury Circuit at Recovery Lounge and Spa. Now, I do NeurOptimal® before each test and pass with flying colors. The sauna is helping relieve my Lupus Symptoms & helping detox all the bad stuff from COVID & Lupus Meds. I have my energy back and I'm not as foggy."
"The infrared sauna and grounding mat are fabulous. Plus you can get lymphatic massage and craniosacral therapy all in one place, all of the providers are excellent at understanding your needs and very good at what they do. I have tried many wellness providers and this is the best in the area."
"I would 10/10 recommend this place. Amanda is amazing at CranioSacral Therapy and I feel ten times lighter after receiving any of the services. I would highly recommend trying this place out. "
"The CranioSacral sessions with Amanda is just what you need to relax and let healing happen! My vision had deteriorated a lot after my head injury but with Amanda's sessions they are slowly improving. Thank you so much Amanda and Beth for creating and holding this space that is safe, nurturing, and phenomenally effective!"